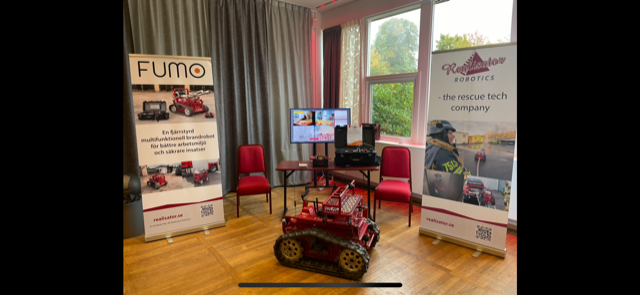 For the 21st year in a row, Skåne Nordväst Rescue Services and Informationsbolaget, Sweden's largest systematic fire protection educator, hosted KEM – the national chemistry conference for Swedish emergency services. We had two busy days in Helsingborg participating as an exhibitor with many exciting meetings and interesting discussions. Technology, tactics, and competence in chemical interventions were highlighted at the conference, as well as medical care and handling of chemical accidents. MSB was also present and introduced new guidelines.
 Several major actors from the private industry as well as international visitors showed a clear interest in Fumo. Numerous possible incidents were presented in which our assessment is that Fumo could have made a difference; especially regarding gas depots where our impression is that it's safer to use Fumo rather than to expose oneself to a dangerous situation.
 All in all, this year's convention was a well-arranged event where we had the pleasure to meet established players as well as the future of firefighting.